OUR
values
Our people, our values and our ways of working define who we are – they are at the heart of everything we do.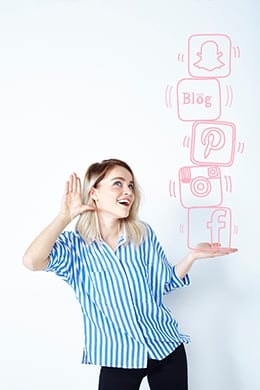 IN TOUCH
This is our spirit. We listen, interact and involve others offering our best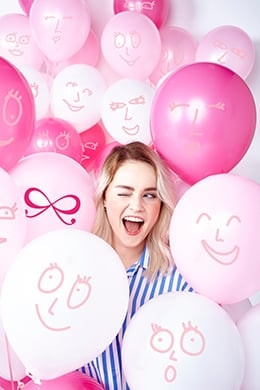 FUN
This is our attitude. We enjoy what we do and it shows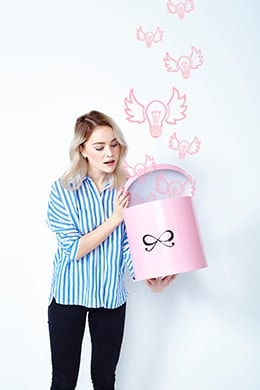 INSPIRING
This is our motivation. We are creative and think 'out of the box'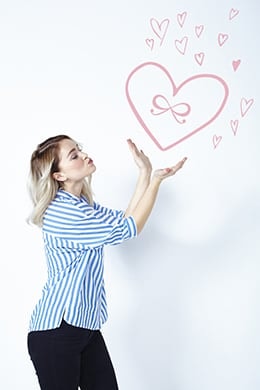 PASSIONATE
This is our heart. We are passionate about lingerie and World Class Service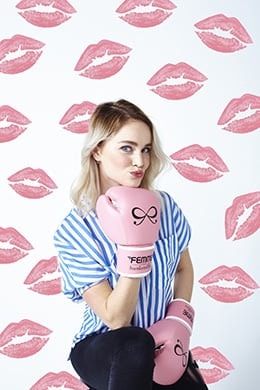 SEXY
This is our look. We are self confident and show pride in our brand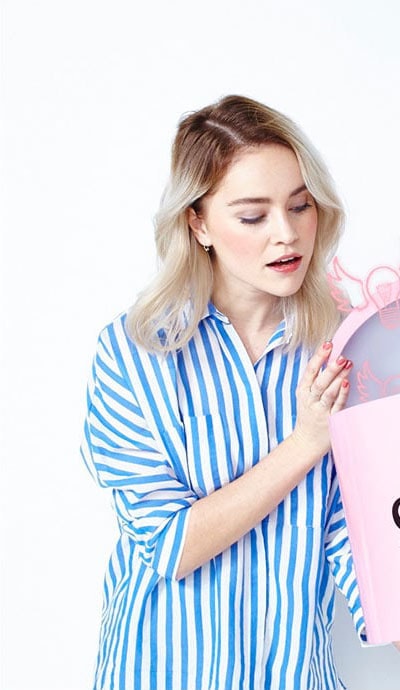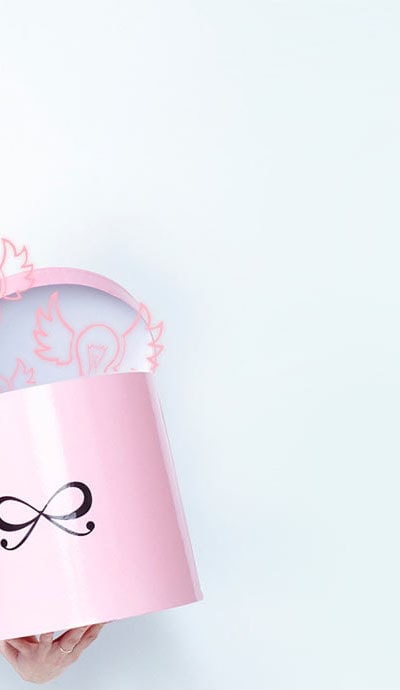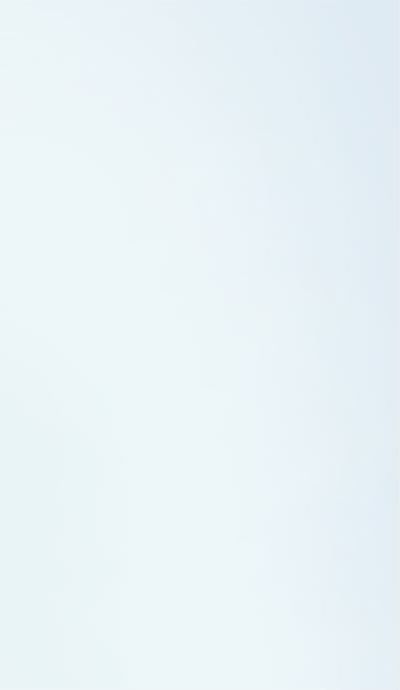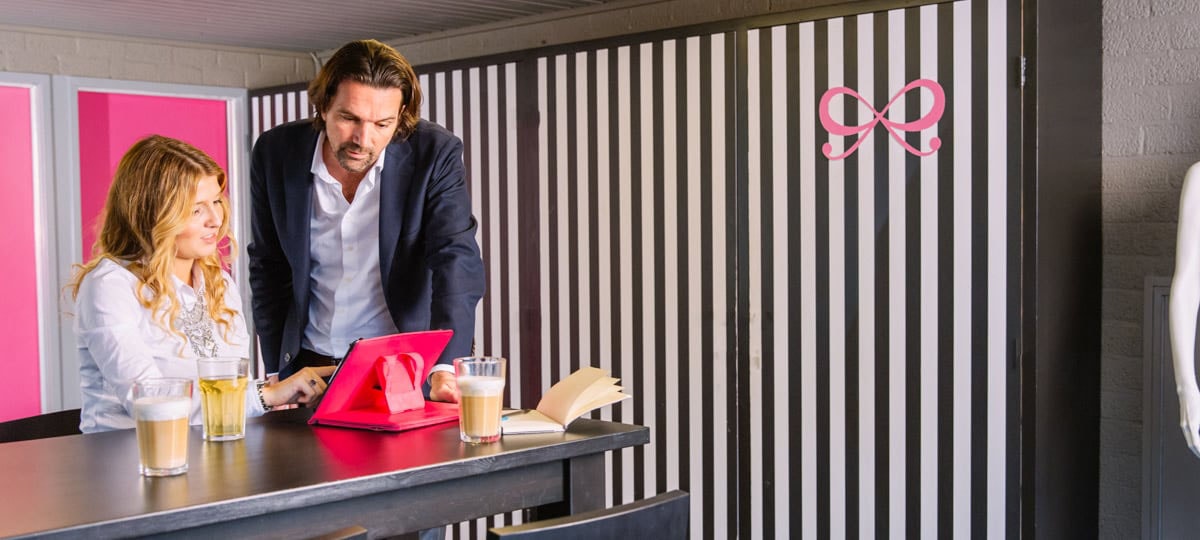 MEET THE TEAM
We're a place for people who have a passion for serving customers and providing world-class service: a place for people to grow, to be future stars, and who want the opportunity to develop both themselves and their teams. Meet some of our team in the videos below.

THE BRAND
Shopping is my cardio, Lingerie is my weakness
ABOUT US
We've come a long way. From a single store, Hunkemöller is now an international, omnichannel brand, a household name in 18 countries and northern Europe's undisputed leader in lingerie. We're Germany's largest specialised chain and we're big and getting bigger in Austria,Denmark, Spain, France and Sweden. Thanks to our 'one team' way of working with our franchisees and business partners, Hunkemöller's success story will deliver a€440m ($500m) business and the best profitto-sales ratio in our market. It's also secured many industry awards, including the 2014 Retail Award for best lingerie chain in the Netherlands – for the eighth year in a row – and in Belgium, Germany, Spain and France too. We're determined to make Hunkemöller the first choice for women across Europe and beyond. Our significant sales and EBITDA growth have been achieved via a combination of market-leading product development, an inspiring customer journey, passionate staff delivering world-class service and clever use of new technology and social media to build lifetime loyalty. Looking to the future, we want to rapidly grow − both physically and digitally – and we plan to expand our already significant omni-channel offer at the same time as opening more of our inspiring stores. When you work with Hunkemöller you'll discover our passion for products and our dedication to providing exceptional customer service and unrivalled value for money. You'll discover why Hunkemöller is a world-class success story and why we're always passionate about lingerie.

LIVE IT UP!
The Hunkemoller Academy is proud to present our latest learning initiative…… 'Live it Up!'. 'Live it Up!' is our global, social, interactive, 20 day Introduction Program which will give structure, consistency and efficiency in how we induct new employees to our Brand. It will ensure that new employees will feel passionate, confident and set up for success in their new job. It will help us to ensure that our Shero receives World Class Service at all times, no matter where in the world she shops! LIVE IT UP will take us to the next level!!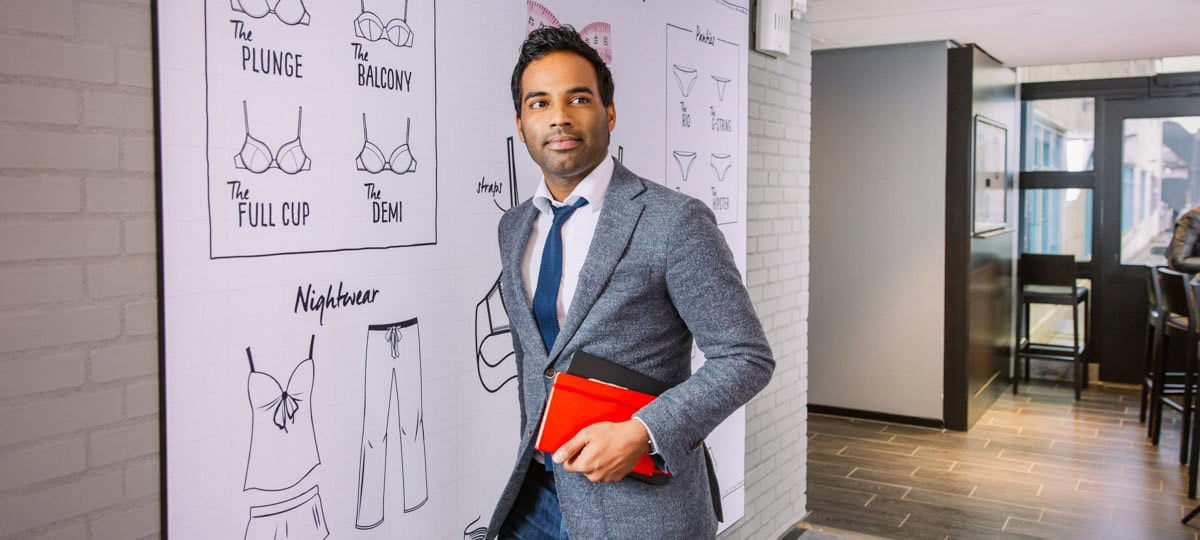 De Hunkemöller Acacdemy
World Class Service is at the heart of what we do
DEVELOP YOUR TALENT
We want to deliver service that's beyond our customers' expectations so they will frequently visit our stores and website as well as refer Hunkemöller to their friends and family. To create the perfect customer journey – from the passionate welcome, alongside inspiring and helpful in-store and fitting room advice, to the 'kiss goodbye' – staff need to be informed and encouraged to be the best they can be. To help make that happen, we've invested in learning and development more than ever before. We think training is even better if it's as fun and accessible as possible. Our World-Class Training includes a set of learning and development modules that bring out the best in our people.
The Hunkemöller Academy, our online learning platform, is available in seven languages and enables us to transform our already engaged staff into true brand ambassadors. New employees start their learning journey at Hunkemöller with 'Live it Up!' – our 20 day, global, online, social and interactive Introduction Program. Employees continue their journey by becoming an expert in different area's, we have 4 online certification modules varying from becoming a Bra Expert to an OmniChannel Expert. Thanks to the Hunkemöller Academy, our staff members can now also be properly certified after completing each level of their training.
As a design-led brand product knowledge is an essential part of learning, that is why Hunkemöller launches a total of 8 product video's a year informing employees of soon to be coming collections and giving tips on how to sell the products!
Apart from Online Learning we have a Global Network of Certified Trainers who train on the shop floor. The Retail talent Program is yet an other example of how Hunkemöller invests in the development of her employees. The Retail Talent Program is a 12 month program for our high potential Store Managers that is designed to help them develop towards the role of Regional Manager.
All these initiatives enable us to develop the confident, passionate and knowledgeable staff that Hunkemöller is famous for. Our USP is World-Class Service and the unrivalled lingerie expertise that our staff deliver.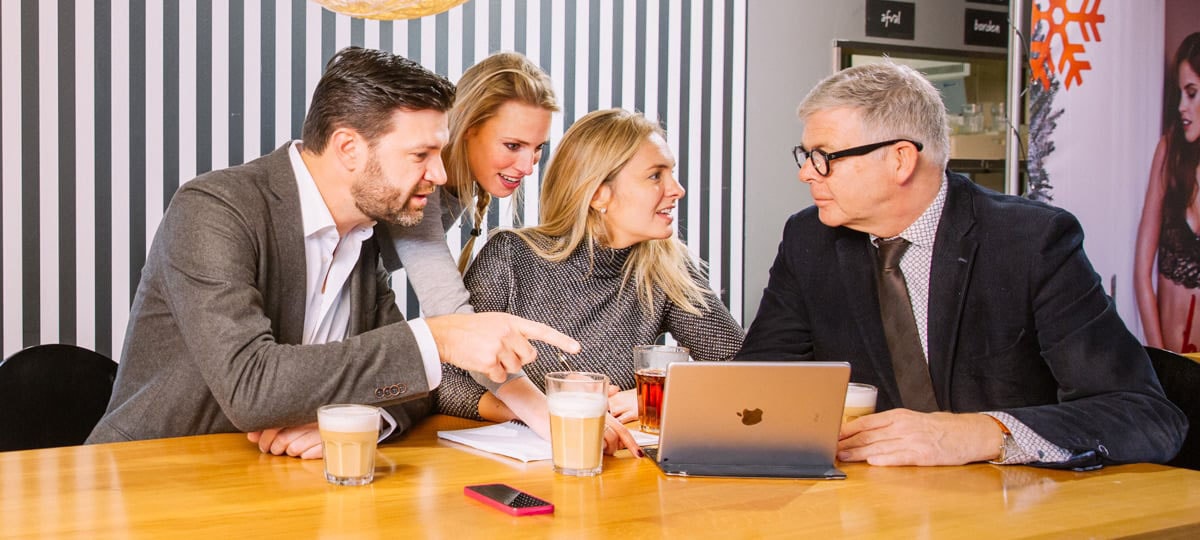 FAQ
Let's hear it for the girls
Inside

HUNKEMÖLLER