Op dinsdag 26 juni op het congres Emerce Fashion: succesvolle praktijkcases van G-Star RAW, Bestseller en Fresh Cotton. Plus de slimste upcoming merken: Paris Crooks, The Next Closet en House of Eleonore.
Artificial Intelligence neemt ook de fashionmarkt over. Wat denk je van kledingherkenning door AI of chatbots die kledingadvies geven. Leer van Mark Hoskam (Google) over de bedrijven die dit succesvol weten in te zetten. Daarnaast vertelt de Growth Tribe Academy hoe je snel aan de slag kunt om je klant beter te leren kennen.
Aandacht voor duurzame fashion is er ook. Douwe Jan Joustra is bij de C&A Foundation verantwoordelijk voor het wereldwijd implementeren van circulaire economie in de fashion sector. Hij vertelt over het onderzoek 'The transition to circulair', dat samen met Drift is gedaan.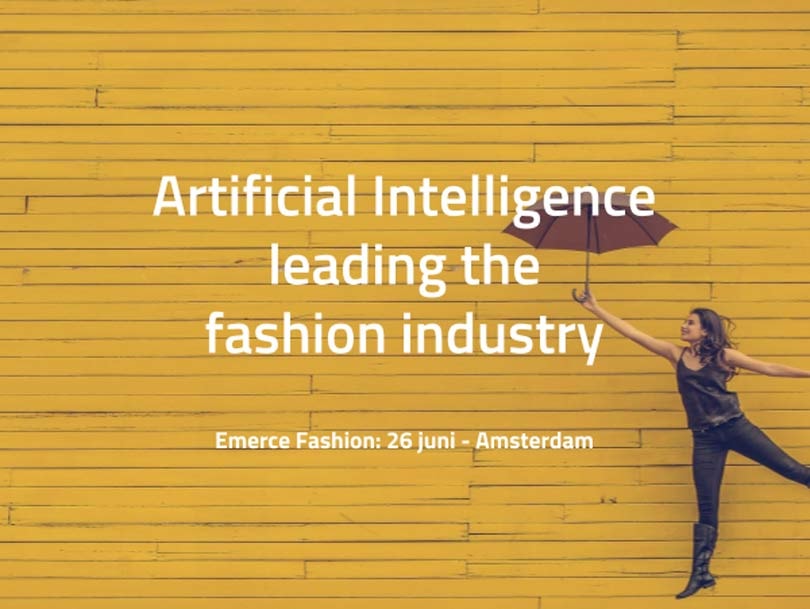 De afsluitende keynote wordt verzorgd door Emilie Tabor, founding partner en strategisch directeur van Influencer Marketing Agency (IMA) en één van de Europese Forbes 30 under 30 brightest young entrepreneurs. Zij brengt een scherp verhaal over de beste vormen van samenwerking met influencers.
Op donderdag 26 juni verzamelen ruim 300 fashion professionals en e-commerce experts zich in hartje Amsterdam voor Emerce Fashion. Jouw kans om in één dag up to date te raken met tech, fashion en e-commerce.
Fashion United lezers krijgen €100 korting op de reguliere ticketprijs. Don't miss out!